Random Options
Table of contents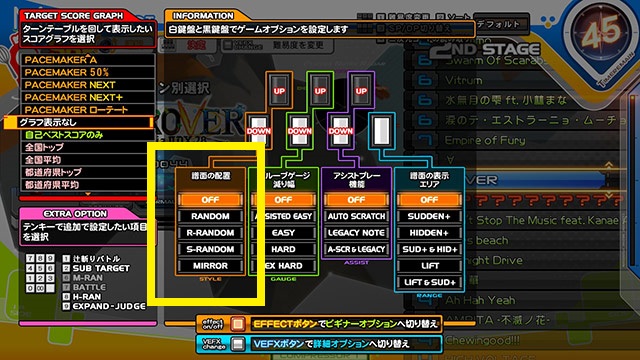 OFF
Play the chart as it was originally charted. The chart is identical on 1p and 2p side - they are not mirrored to compensate for the turntable's position.
Also known as "non-ran" / 正規 (regular).
MIRROR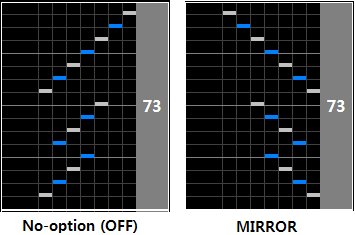 The lanes are mirrored left and right.
Also known as 鏡 (mirror).
R-RANDOM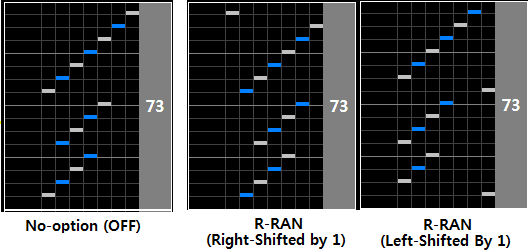 The R stands for Rotation. The lanes are shifted left or right. The whole chart could also be mirrored. It is also possible to receive the original (non-random) chart.
Also known as R乱.
RANDOM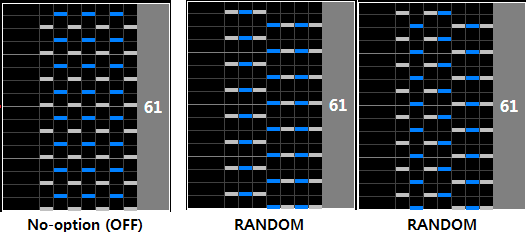 The lanes are shuffled in a randomized order. There are 7! = 5040 possible permutations for SP. It is still possible to get the original chart with a very low probability.
Also known as 乱.
S-RANDOM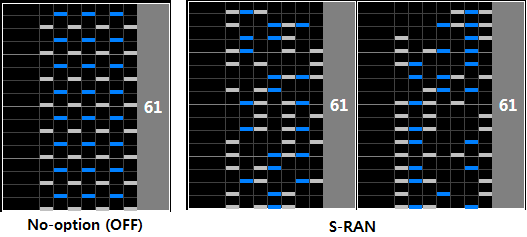 Each individual notes are placed on a random lane.
H-RAN
Press keypad 8 to activate. Like S-RANDOM, except there are additional rules enforced to ensure that you don't get too many notes in a row in the same lane, which makes it easier than S-RAN. Since this is an assist option, your lamp and score will not save.
M-RAN
Press keypad 6 to activate. This is only applicable when two people are playing at the same time, with random - they will receive the same random, but mirrored on the 2p side.
References
---